Chirp.js Tweets on your website.
jQuery
• Lightweight • Templating • Client-side caching.
Yo, we're on the industry podcast. Live chat it up here tlk.io/Industry
Bout ready to start the podcast with theindustry.cc
This is the weirdest thing I've perhaps ever seen — footage.shutterstock.com/clip-1229989-s… thanks @chandlervdw
Regarding donations for free web work: you don't make a lot, but it sure feels like when you get one.
Remember XSLT? Man, I thought that was gonna be the way of the future. Guess I was wrong.
" Our reliance is in the love of liberty which God has planted in our bosoms." ~ Abraham Lincoln
Here's how you show tweets matching a hashtag using Chirp.js — f.cl.ly/items/292V1E31… lab.rog.ie/chirp/
Advice for "inspiration" rog.ie/post/300338929…
UHHH amazing retro illustration work here handdrawnbyhand.tumblr.com thanks @JustinMezzell
Doing some research on retro illustrations on pinterest and ran into this one by me pinterest.com/pin/4756933978… *AWWWWWW*
HECK YEAH amazing huge retro Disneyland map flickr.com/photos/wishboo…
Soft Facade is hiring an icon designer drbl.in/eYMh
Anybody down to throw on Turok on the N64?
"Don't bite the hand that feeds you"
RT @kerem: An extremely well-written article on Twitter's recent position against developers by @dcurtis dcurt.is/twitters-graph

Source:

http://lab.rog.ie/chirp/


Drinking a Franziskaner Hefe-Weisse Dunkel — beeradvocate.com/beer/profile/1… tasty.
ANSWER: No. People don't like Facebook login…they will rarely do it, maybe if the site is rad enough. Thanks internet.
If login by Facebook is your only option, would you still join a site you were interested in?
Listening to @simplebits on Shop Talk Show while I work — shoptalkshow.com/episodes/025-w…
I've pushed a few bug fixes to Chirp.js, so if you downloaded yesterday, get the new version — lab.rog.ie/chirp/
RT @chriscoyier: Kind of a clever little way to flip-flop the vertical stacking order of a couple of divs on demand : codepen.io/anon/pen/donlH
No caffeine in two weeks. Mornings are just a little harder w/o coffee — definitely miss it, but the energy benefits in the night are great!
Just discovered the music of Cab Calloway because of that amazing video. — rdio.com/artist/Cab_Cal…
This is an amazing story youtube.com/watch?v=NKDXuC… via @manolosavi
Confession: I took a bubble bath last night — it was amazing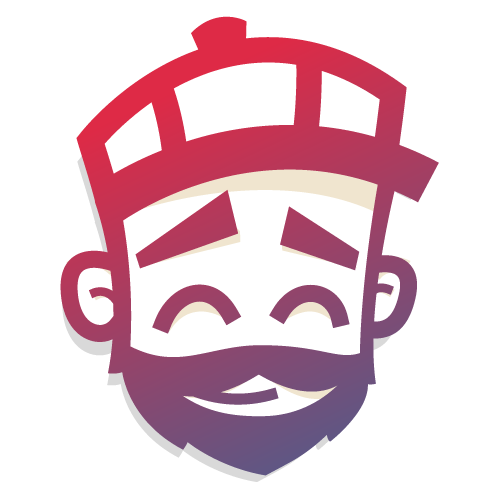 Sweet mother of Abraham Lincoln, these are my tweets! Press the Try it button over yonder to see other more important people's tweets. If you dig this,
foller me on the twitters
.